How do I choose a WordPress theme? Is possibly the most question I am most asked as a WordPress developer. While the answer is not all that technical, what it highlights is that there is a lot of choice and therefore complexity, which leads to confusion.
I will be breaking the answer down into 10 simple points to consider when looking for a WordPress theme.
1. Simplicity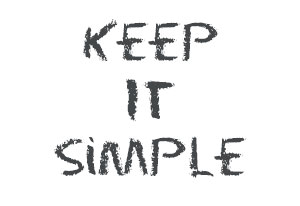 We have all seen WordPress sites that have flashy images, banners and sliders. Some look great and some look a little bit overdone. One thing they all have is complexity. While not always, often this kind of complexity will mean an extension of the sites load time. Load time is increasingly becoming a more important in Google's ranking factors. A slow loading site, especially the mobile portion will be penalized for having a slow loading time. Consider Google's AMP as a partial fix for those who want a fast loading site for mobile but a flashier site for those using PC's and laptops. More on AMP here !
Sometimes themes have unnecessary bloat in them. So even if the theme you end up choosing is not flashy it still can have a lot of plugins, css and images to load. Many plugins that are  shipped with themes are not needed so you may want to deactivate or even delete them. The KISS principle can apply in many parts of life but it is particularly pertinent in website design.
2. Look At As Many Themes As Time Will Allow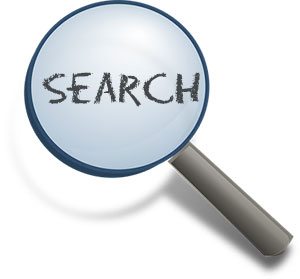 Often a client will come to me after seeing one particular site and want me to replicate it. We have all been there. Seen a site that we have been smitten by and want an almost exact copy of it. There are usually a few problems with this. The site might not be a WordPress site and the theme might be a privately bought theme.  If this is the case you may require the  services of a web developer and depending on your budget this may get more expensive than you want.
If it is a WordPress site then either go to WordPress.org which has many free great but usually simpler themes. Look through the examples. I usually tell them to browse through at least five pages. Then I will point them at Themeforest.net and tell them to look through at least 5 pages again or enter some search terms and see what pops up. These themes cheap but are not free. They are however usually much nicer looking, optimized, well supported by the author and will not break your bank balance.
You will probably see a theme that similar to the one you had in mind or you might see one that is even better. If you have seen a site that you like test it with WordPress Theme Detector as it might have a theme you can get.
3. Choose A Responsive Theme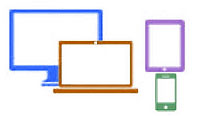 Not long ago responsive theme choice was exactly that just a choice. Those days are now gone. responsive themes are now mandatory. Mobile traffic has surpassed pc traffic on the web years ago, so theme choice and theme design should think mobile first. Not only are responsive much more comfortable for mobile users, they also have the benefit of helping with SEO. Google has long held the view that ease of use should help SEO. Responsive themes make mobile navigation easier and Google has made it clear that responsive design along with AMP is what it considers best practice.
4. Page Builders
Does the theme support or include page builders? Page builders are not mandatory if all you are doing is creating a blog. Page builders make it easier to create landing pages and to make sites look more professional. A couple of negatives are that they do add a layer of complexity and require a more knowledge about page layout. If the page builder plugin gets deactivated then the page builder extensions will revert to ASCII code and could be lost.
5. SEO Optimized
There are some good plugins for WordPress that can Optimize the onsite SEO of your site, we recommend Yoast SEO, All in one SEO used to be the best SEO plugin but is starting to show its age, The SEO Framework. A theme needs to work well with these plugins but should inherently have some onsite SEO modifications.
6. Reviews and Ratings
If you have narrowed down the field to about 5 possible themes but can't decide which one, the reviews and ratings can be a great guide.
Free Themes on WordPress.org will have the review and ratings just below the download button. At themeforest.net the reviews are under the theme thumbnail in the WordPress sub directory.
7. Ongoing Support
As the core of WordPress CMS changes from update to update, themes will often need to modify to work with the new code. This can pose some problems especially for relatively old or unpopular themes.
While many themes at WordPress.org are well supported, especially the popular ones. There are many old and little used themes that have not kept up to date with core functionality of WordPress.
Themeforest.net theme developers tend to keep their themes up to date as they have a monetary incentive to do so. This is not a hard and fast rule and that is why we recommend popular themes. If a theme developer is making a good living from their theme then it is in their best interests to keep it modern and working.
8. Think About Color and Font
Color is important. Marketing is all about visual appearance. Matching the logo should not be the only consideration. The colors of the website should enhance the logo or as web developers like to say "make it pop". Unless you are in a creative field dark colors should be avoided and neutral colors with a hint of color should be employed.
9. Consider a Premium Theme
Premium WordPress themes have come a long way. Most have the best page builders and sliders built into them. What we like most about them is that they are well supported. As we have said before when a theme is monetized well, that is the best incentive for a theme developer to update and support the theme. Some themes like Avada have had over a half a million sales at Themeforest.net. Other popular themes are BeTheme, The7 and Newspaper. These themes have many pre-made web designs that you just need to load.
10. Is it Fit For Purpose?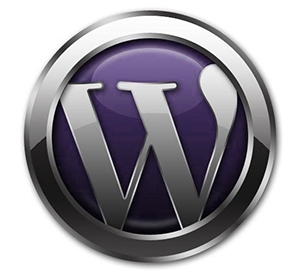 A website has a purpose. That purpose could be a blog, news site, enterprise, marketing, e-Commerce, Informational, Photography and many more. The theme should match the purpose of the website. Most premium themes have many different designs that can be applied to almost any niche. Free WordPress.org themes also have these designs but usually not to the same extent. Choose a theme that either is built around the niche you are interested in or has a built in design available that fits the niche you are interested in.